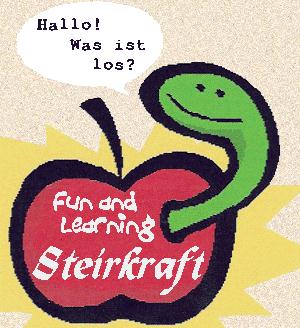 According to the 2005 American Community Survey, 50 million Americans have German ancestry. German Americans represent 26% of the total U.S. population and millions of Americans speak German. Of the four major U.S. regions, German was the most-reported ancestry in the Midwest, second in the West, and third in both the Northeast and the South. German was the top reported ancestry in 23 states, and it was one of the top five reported ancestries in every state except Maine and Rhode Island.

Why not invite Steirkraft Musi for a presentation at your school? Steirkraft Musi has presented to school groups of all ages, from preschool to university levels. Our presentations are designed to both educate and entertain the students. By using music combined with folk traditions our presentations are designed to promote German and Austrian cultural as well as personal awareness. Our presentations touch on cultural stereotypes as well as a wide range of other useful information about the geographic regions our music comes from, the music's popularity in the United States, a brief history of our instruments and how they work and German American clubs and social functions close in proximity.

Students and faculty alike enjoy our presentations because it gives them an opportunity to hear a style of music seldom heard outside of German and Austrian American events and is performed on authentic instruments. Students come away from our presentations with a better understanding of themselves and their own personal heritage as well as that of German and Austrian Americans.

Our presentation fees are reasonable and can easily fit into any budget. When not touring, we travel to schools within an approximate 100 mile radius of Princeton, Missouri. When touring, we travel to schools within an approximate 100 mile radius of scheduled tour locations . Feel free to contact us and inquire about our schedule. Furthermore, we offer discounts for multiple presentations.

Many students will never have the opportunity to travel abroad to experience a foreign culture. Bring the rich experience of German and Austrian folk music home to your school with Steirkraft Musi.