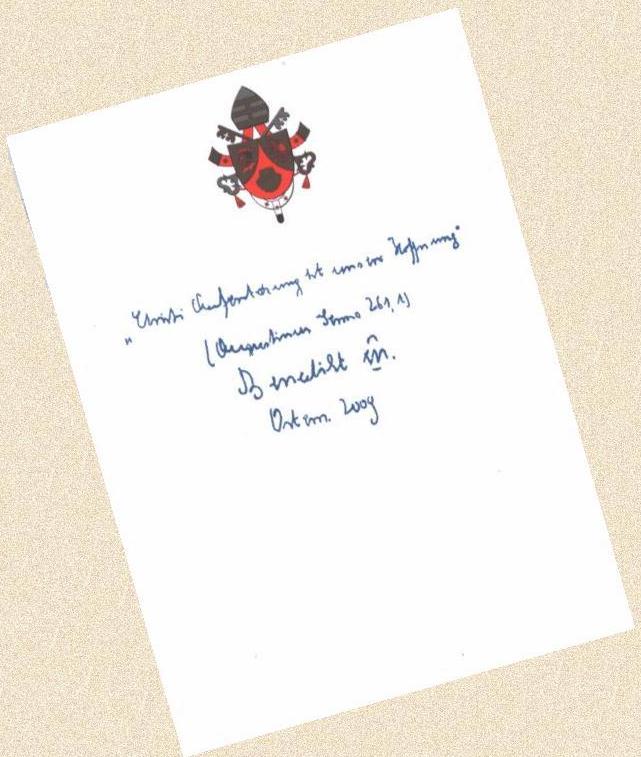 The following letter of thanks was written by His Holiness, Pope Benedict XVI, and presented to Die Steirkraft Musi, along with the Holy Father's own personal best wishes in Bayerisch at right, on the occassion of the completion of a special song composed for the Holy Father's 82nd birthday. Die Steirkraft Musi is both honored and pleased to have been recognized by our Pope Benedict.
Prayer for Pope Benedict XVI,

God, our Father, we ask You to look with mercy and love on Your servant, Benedict, whom You have chosen to govern Your Church and shepherd Your people. May he, through word and through example, direct, sustain and encourage the people in his care so that with them he may share everlasting life in Your kingdom. Amen.